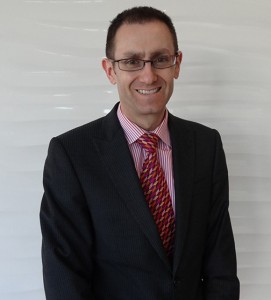 Doctor Christopher Flood BMedSc, MBBS (Hons), FRACP is a clinically independent medical practitioner based in Sydney, Australia.
Graduating with First Class Honours from the University of Tasmania in 1995, Dr Flood completed Advanced Training in Cardiology in 2003. He was then appointed Interventional Fellow in Cardiology at Prince of Wales Hospital, one of the most highly regarded interventional units in Australia. From 2008, he was Chairman of the Cardiology Section, at the Sydney Adventist Hospital (SAN), for three years before taking up the same position at Norwest Private Hospital for 4 years.
Dr Flood has performed a vast number of angiograms and angioplasty procedures and has successfully implanted thousands of coronary artery stents during his career.
A passion for learning about the ever-evolving nature of medicine and the newest technologies in angiography and angioplasty, have led Dr Flood to continue to examine the most effective ways to treat patients. This, coupled with his commitment to the individual care of patients, have seen his reputation grow as not only one of the best interventional cardiology practitioners in Australia, but as one of the most approachable specialists in this area for General Practitioners and patients alike.
Dr Flood has given numerous lectures, as he has sought to share his wide expertise on Coronary Heart Disease and, in particular, Coronary Angioplasty.
He has an interest in a wide range of cardiac disorders, with particular interests in:
• Minimally invasive treatment of severe coronary artery disease;
• Diagnosing and managing chest pain;
• Preventative cardiac care; and
• Echocardiography.
He has rooms at Westmead, Castle Hill, Blacktown, Norwest Private Hospital and the SAN Clinic. He is also a Consultant Cardiologist at the Norwest Private Hospital.
 He provides an extremely high level of patient care and 24-hour cover for Myocardial Infarcts (Heart Attacks) at Norwest Private Hospital.
Dr Flood performs Coronary Angiography, Angioplasty and stenting, Echocardiograms, Stress Echocardiograms and other procedures and tests in the field of Cardiology.